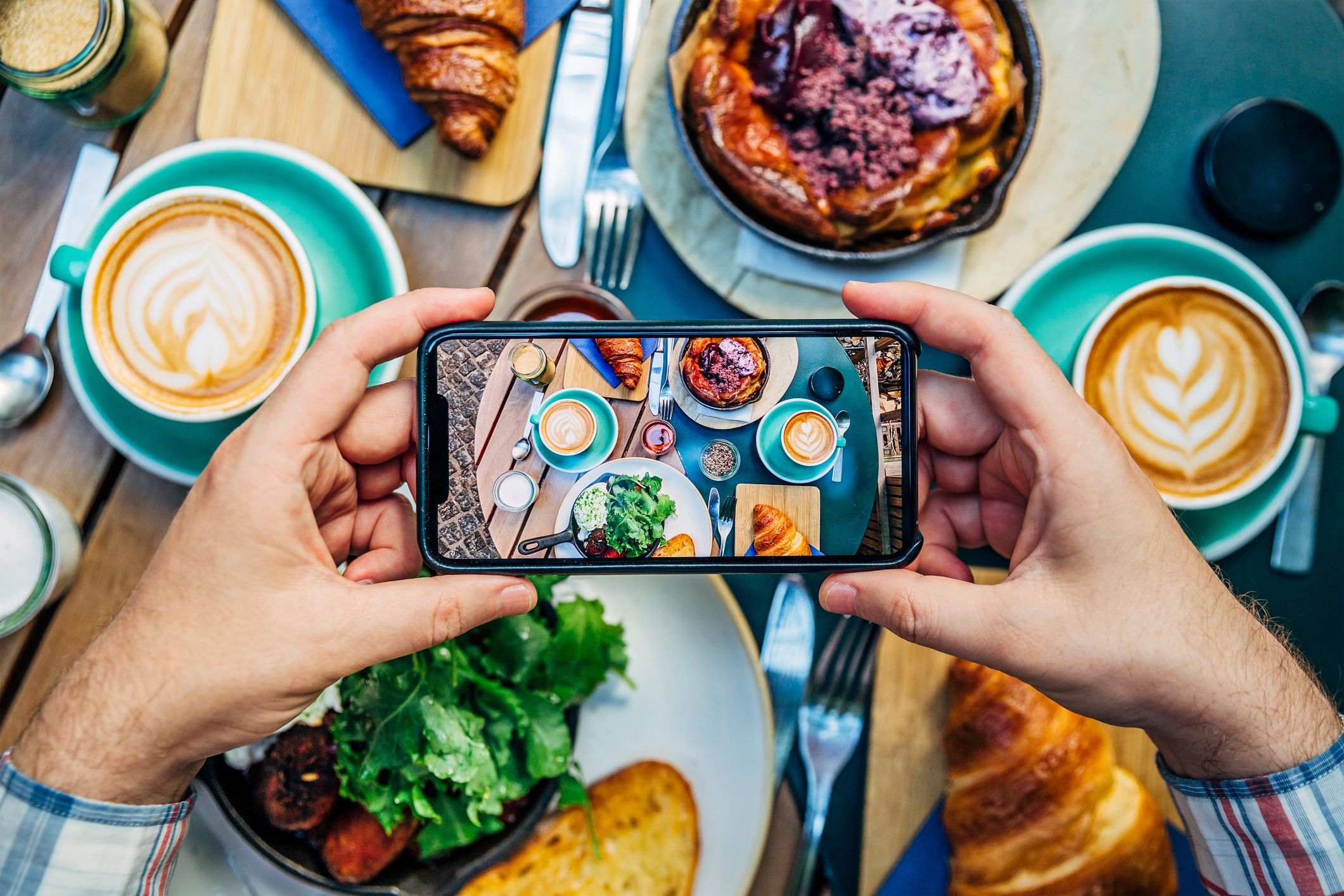 Opinions on UK.collected.reviews show that the social media pages you follow may influence your eating habits. There is a trick to this; there are numerous so-called health sites online. Following unauthorized websites could make you exposed to their nonsense which isn't helpful for nutritional health.
However, what is more critical is time you devote to your phone and the internet rather than eat. Most times, diet products don't even work because you devote more time to what the social media says rather than what the medical practitioners say. In all, your eating habits are affected by social media.
While there is an increasing disadvantage on your eating habits through social media, there are positive advantages too. Some of them are:
1. Social Media can Serve as Health Inspiration:
You are exposed to numerous healthy food pictures. By seeing these pictures, you could be engrossed to note the recipe and also prepare such meals. Through this, you can stick to different diet plans which could help in securing your health. From the pages you follow online, you can also push for body and mind health.
2. Setting Unrealistic Expectations:
This is a negative effect of social media. Setting unrealistic goals could ruin your eating habits. You tend to put pressure on yourself to reach a kind of physical weight. You can also delay yourself by creating unrealistic routines to maintain a particular physique even if you're not entirely interested in the process.
3. You Can Discuss Any Health Issues:
While social media is a space for any kind of discussion, you can find answers to any of your health questions. However, remember that there are pros and cons to asking questions online. Some people could troll you for asking questions. Some may insult your physical look even when you've requested means to relieve yourself of health concerns. Through this, you may jeopardize your self-esteem. While you can report and block people forever, you could expose yourself to so much hurt through social media. In other words, if you can't take negative comments, you may feel bad about your body, and this will affect your eating habits.
4. Social Media Gives you Access to Health Tips:
There are different legitimate health care and fitness influencers on different social media platforms. There are also yoga gurus as well as nutritionists who offer diet advice, workout tips, and other ideas on how to maintain a healthy life. By following these handles, you can keep track of their posts and adopt their ideas in maintaining a healthy eating habit which could promote your well-being.
5. You May Fall Prey to Wrong Ideas:
This is another negative effect of social media on your eating habits. Since you don't know so much, you could be prey to unprofessional advice. This can jeopardize your healthy eating habits. To avoid this, you can start following verified accounts on social media.
While there is both a positive and negative effect of social media on your eating habits, social media …